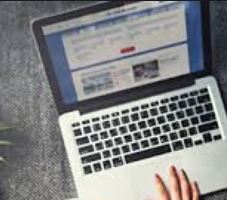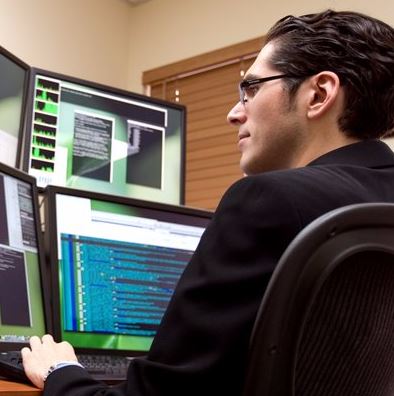 Workings, Inc

The Truth About Modern Career Paths
Helping Find and Secure Work and Employment For Those in Need
Technological advancements and the "digital workplace" affect everything about how young professionals and seasoned job seekers mold their future career paths.
From traditional industries like finance or retail to flexible jobs at startups, today's career landscape looks drastically different than it did even as few as ten years ago. While technology is fundamentally changing the nature of many jobs, it's making others nearly obsolete and, on the other end of the spectrum, creating new and interesting fields that are slowly emerging as highly coveted, lucrative career goldmines.
A number of trends are on the rise, including a focus on STEM and big data, careers that centre around sustainability, and remote work. Below, reed.co.uk share a few truths about the modern career path and how its evolved over the course of the past decade.
1. Flexible/remote work is on the rise — but it's not ubiquitously accepted just yet
Many people consider living "the dream" to involve working remotely from any number of idyllic locations Many people consider living "the dream" to involve working remotely from any number of idyllic locations — a hammock on a scenic beach, a boutique coffee shop in a hip neighborhood downtown or even from bed, wearing pyjamas and sipping a cup of home-brewed tea.
This type of work environment is a possibility for many careers today, even within traditional, surprising industries such as law and even medicine. In 2011, a study conducted by Intuit found that one-tenth of the British workforce was already telecommuting at least some of the time. Remote work in general in the UK has increased by more than 30% over a 10-year period.
However, the trend hasn't fully taken flight quite yet. Despite the promising statistics cited above, the same study found that 62% of UK employees still commute to an office every day. And it seems as if priorities in the UK may differ from other regions around the world: While 59% of workers in Brazil would be willing to accept a lower salary for more flexible work options, only 28% of employees in the UK would make the same sacrifice.
Regardless, with mobile usage in the UK skyrocketing, it's clear that remote job opportunities abound in a wealth of industries, and the trend will likely increase in the coming years.
2. Tech-focused jobs can turn even a traditionally dull industry into a cutting-edge career
Perhaps a career in "data migration analysis" wouldn't have interested much of anyone outside of a very niche, tech-savvy circle ten years ago, but today, data is the name of the game for anyone in fields ranging from computer science to marketing.
Additionally, sustainability is a huge push for many industries, meaning that professionals and graduates with degrees in environmental matters have exponentially more job opportunities than their counterparts from a decade ago. Job titles such as director of energy, sustainability architect or carbon emissions analyst are becoming more and more common, and companies ranging from large corporations to small businesses — in essentially every industry imaginable — are seeking to capitalise on both the positive financial and social implications of an eco-friendly footprint.
If you're on the hunt for a job in such a field or within an energy-related industry, be sure to check out the open listings at reed.co.uk.
3. Productivity is more important than time spent in the office
More frequently than not, today's workplace emphasizes the quality of work produced, as opposed to the number of hours of face-time that employees put in. A recent report by Sodexo found that workers who are judged on output rather than hours worked tend to obtain higher levels of productivity.
This goes hand in hand with the trend of more flexible work options, as well as the tendency for office planners to focus on open floor plans, and the rise of co-working spaces. Many of these updates to the traditional workplace are directed toward millennial employees, who tend to favor collaborative work environments and cite personal learning and development as the number one priority when selecting a career, according to a recent PricewaterhouseCoopers report.
4. Online academics and resources are fundamentally changing advanced education
The trend of lifelong learning is increasingly common in today's digitally driven society. The trend of lifelong learning is increasingly common in today's digitally driven society. While heading back to school to get an advanced degree after the age of 40 used to mean becoming a social pariah in a traditional university atmosphere, today's online resources have made that mindset a thing of the past. Many online programs stem from extremely reputable universities and organisations and can provide as quality an education as one obtained in a classroom.
Whether you're seeking a mid-life pivot, hoping to pick up a new skill in order to advance to the next pay grade or making a complete about-face in your career, looking into online courses and programs — even free ones such as CodeAcademy — can pay off in spades.
If you're looking for a place to begin, reed.co.uk offers a wide breadth of resources for continuing your education or developing sought-after skills in nearly any industry.
5. STEM and data-driven jobs top the charts for lucrative career paths
Last year, the Office of National Statistics released the list of the highest-paid jobs in the UK. Unsurprisingly, many were tech-focused roles: Information technology directors came in fourth place, with air traffic controllers and rail engineers also making the top 10.
Tech and big data has infiltrated job descriptions from entry-level all the way to senior management in most industries you can name, so it's no secret that having technical skills in programming, data analysis, dev and design, engineering, etc. can pave the way for the career of your dreams — perhaps even that coveted job that you can perform from the comfort of your bed.